The Witters family
I Pledge My Support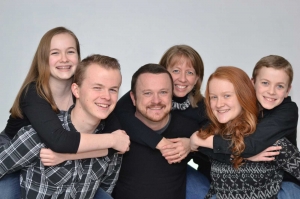 Description:
Todd is the Release Time Director at Cornerstone Ministries Center (CBM of Southwest PA)
Mission Statement:
The purpose of CBM is to teach the Bible, evangelize the lost, and disciple believers. By reaching boys and girls with the gospel of Christ and ministering to them through adulthood.
The Witters family
Giving Powered By:
Helping People, Help People.