Missouri Knights of Columbus Cardinal Baseball
I Pledge My Support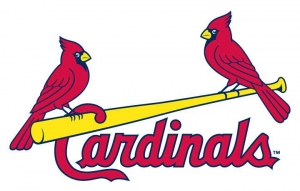 Description:
Every year, the Missouri Knights of Columbus host a Cardinals Day at the Ballpark for our member families and friends. This year's game is Saturday, August 15, against the Milwaukke Brewers. Our seats are in the Left Field Porch, under cover with great views and great refreshments nearby.
Mission Statement:
Tickets are $25 and include admission and a $5 donation to the Knights of Columbus Developmental Center at Cardinal Glennon Hospital. Plus, it's Yadier Molina bobblehead night.
Please indicate your Council number when ordering.
Basic Information
There is no information at this time
Areas of interest