Myles Morrison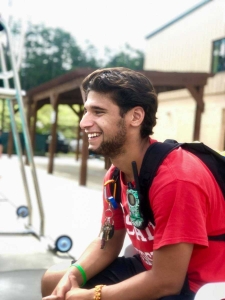 Description:
My name is Myles Morrison (my friends call me Miley) and I am an intern with Children's Bible Ministries (CBM) as part of Team10. God has called me to partake in this year-long internship by visiting many CBM camps in the US, and to show great opportunity outside of the States. In August of 2019, my team and I along with Team 9 will go outside the country to encourage local believers, run day camp/VBS, spread the Gospel, and work on projects to help Missionaries.
Mission Statement:
We exist to encourage young people to experience missions by training them to discover their gifts, understand how God can use their passions, and to develop their skills in order to activate and mobilize them for ministry.
Basic Information
There is no information at this time
Areas of interest
Myles Morrison
Giving Powered By:
Helping People, Help People.