Lavalle Family
I Pledge My Support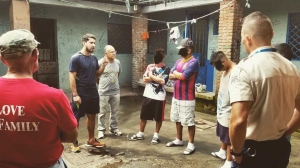 Description:
We want to share the love of God through prison ministry. Mail Checks: payable to:
Christ Flight 
PO Box 336
Brunswick GA 31521
MEMO: Lavalle Family
Mission Statement:
We are working in 4 different prisons in Costa Rica. God opened doors for prisoners to hear the gospel and to disciple them.