Help Sweetcakes by melissa
I Pledge My Support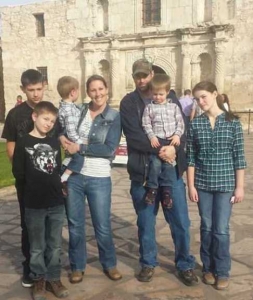 Description:
Let's help the Kleins through this hard time as they fight for religous freedom; which they are not just fighting for themselves but for all of us as our freedoms are threatened. They have been struggling financially ever since they were forced to close the doors of their bakery in 2013 as their income was basically cut in half. If they are forced to pay the damages to the lesbian couple they will be in much worse shape than they are now. They are pioneers in standing strong for the Lord and have been very courageous and steadfast throughout this whole ordeal. Please let's rally around them to help ease the stress of everyday expenses and unexpected urgent needs. Thank you for your desire to help the Klein family, they will certainly appreciate it.
Mission Statement:
Every American should be free to live and work according to their faith without the government punishing them for doing so.
Help Sweetcakes by melissa
Giving Powered By:
Helping People, Help People.