Free Bandit from pets security dog pound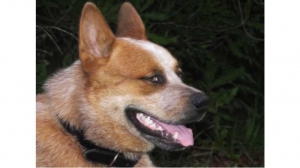 Description:
Our cause is the safe return of our 16 year old Daughters pet cattle dog Bandit from the pets security dog pound after over 12 months in a 1.2 m cell.
No sunlight, no exercise, no visitations, no sanitation, no bedding, no heating or cooling.
Our 16 year old Daughters pure bred,papered,registered,non declared red cattle pup was seized by the Scenic Rim Regional Council QLD.
He was taken eventhough he was attacked on 11 September 2017 by an aggressive stumpy blue cattle dog through the joint fence.
I retrieved him as the neighbour was chasing him with a 9ft pole with a homemade shiv trying to injure him.
Mission Statement:
We need your help to save Bandit from destruction by the We pets security dog pound need funds for further legal representation pets security dog pound and to purchase the requested enclosure. Thank you for everyones donations to date as we have been able to purchase a custom made run
Basic Information
There is no information at this time
Areas of interest
Free Bandit from pets security dog pound
Giving Powered By:
Helping People, Help People.