Harvest Aviation, Inc.
I Pledge My Support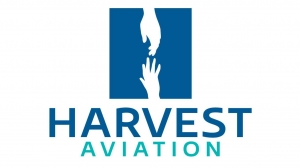 Description:
Harvest Aviation exists to glorify Jesus Christ through aviation-related ministry.
The mission of Harvest Aviation is to make the gospel of Christ known to a lost world and so fulfill the Great Commission given by our Lord Jesus to his people following his glorious resurrection as stated in Matthew 28:18-20 (KJV)
And Jesus came and spoke unto them, Saying, All power is given unto me in heaven and in the earth. Go ye therefore, and teach all nations, baptizing them in the name of the Father, and of the Son, and of the Holy Ghost. Teaching them to observe all things whatsoever I have commanded you: and lo, I am with you always, even unto the end of the world. Amen. 
Our staff, volunteers, and generous donors have for more than two decades worked to accomplish this mission by training missionary pilots and aircraft technicians, providing freight consolidation for missionary field support, youth-centered aviation activities such as area camps and hangar visits, and local aviation events.
Basic Information
| | |
| --- | --- |
| Phone: | 8634482090 |
| Email: | [email protected] |
| Address: | 1314 Maurice Sonny Clavel Rd. |
| Postal: | 33873 |
| Website: | harvestaviation.org |
| Country: | United States |
| Region: | Florida |
| City: | Wauchula |