Bishop's Love Offering
I Pledge My Support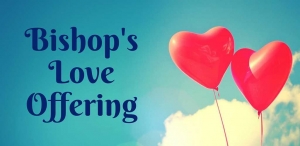 Description:
"How beautiful are the feet of messengers who bring good news!" (Romans 10:15) NLT
"Now these are the gifts Christ gave to the church: the apostles, the prophets, the evangelists, and the pastors and teachers." (Eph. 4:11) NLT
Mission Statement:
We are fortunate to have such a great Man of God as our Shepherd in the person of Bishop Steven Hodge. Showing him appreciation is appropriate at all times.
Basic Information
| | |
| --- | --- |
| Address: | 750 Wethersfield Avenue |
| Postal: | 06114 |
| Country: | United States |
| Region: | Connecticut |
| City: | Hartford |
Areas of interest
| | |
| --- | --- |
| Hartford, Connecticut, United States | Map It |