Enough about Me by Jen Oshman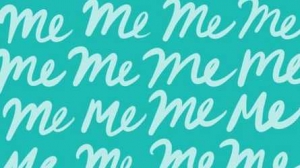 Description:
Help bringing this important book by Jen Oshman (originally published by Crossway) to the German-speaking church. Find more information on the English version here.
"Lord knows that we have more than enough books about ourselves and never enough books about the God that created us. It isn't until we see him that we can then make sense of ourselves. I believe Jen Oshman's book accomplishes that by widening our vision and helping us fall in love with seeing God again."
—Jackie Hill Perry
Women today feel a constant pressure to improve themselves and just never feel like they're "enough." All too often, they live their daily lives disheartened, disillusioned, and disappointed. That's because joy doesn't come from a new self-improvement strategy; it comes from rooting their identity in who God says they are and what he has done on their behalf.
This book calls women to look away from themselves in order to find the abundant life God offers them—contrasting the cultural emphasis on personal improvement and empowerment with what the Scriptures say about a life rooted, built up, and established in the gospel.
---
Author: Jen Oshman has been in women's ministry for over two decades as a missionary and pastor's wife on three continents. She's the mother of four daughters, the author of Enough about Me: Find Lasting Joy in the Age of Self, and the host of All Things, a podcast about cultural events and trends. Her family currently resides in Colorado, where they planted Redemption Parker, an Acts29 church.