Support Camp Ozone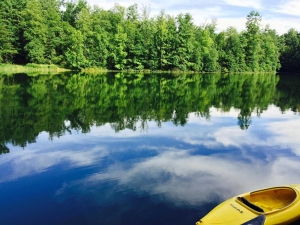 Description:
Camp Ozone is the newest location of Children's Bible Ministries' 13 areas. Located on the edge of the Cumberland Plateau and very close to the county line between Cumberland and Roane County, TN, we are also very close to the Eastern/Central time line.
We are dedicated to serving the children and families of our area. We currently hold summer camps on the 320 acre property as well as hosting guest groups and running a correspondance lesson program. We hope to see more school programs started soon, with children coming to the property for outdoor education field trips, and Released Time classes being taught in the schools.
We appreciate greatly all who join with us to continue and to grow this work.
Mission Statement:
Camp Ozone exists to reach children and families, teaching them to love God, His Word and His created world.
Camp Ozone is a place where thousands of children will be reached with the life-changing gospel of Jesus Christ through CBM's ministry of the Cs: Camps (including summer and school year retreats and events), Correspondence Lessons (Bible discipleship tools that are mailed or done online), Classes (Released Time Bible education during the school day, after-school Bible Clubs, Creation field trips and experiences), Conferences (churches using the property for their God-honoring events)!
Basic Information
| | |
| --- | --- |
| Phone: | 865-209-5584 |
| Address: | 160 Bear Lodge Dr |
| Postal: | 37882 |
| Website: | http://childrensbibleministries.net/camp-ozone |
| Country: | United States |
| Region: | Tennessee |
| City: | Townsend |
Areas of interest
| | |
| --- | --- |
| Townsend, Tennessee, United States | Map It |
Support Camp Ozone
Giving Powered By:
Helping People, Help People.