Briya Burwell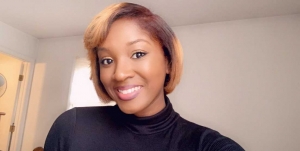 Description:
As I grow I reflect on the many occasions love from those around me has impacted me.
Love has:
Helped me heal.
Taught me the power of forgiveness.
Taught me the difference between Joy and happiness.
Given me strength.
Blessed me with real friendships.
Shown me the value of family.
and MORE!
Most importantly love has shown me the power to stop for one. Every heart matters. The One who embodies unconditional love has placed so many people around me that have impacted me in a powerful way. I have experienced first hand someone stopping for the one (me), and it has changed my life tremendously.
Partner with me as I travel to Southeast Asia. Empowered by Love to stop for the one. The language of love is universal. So much can change simply through acts of love and kindness. Partner with me to love hearts back to life in Southeast Asia. Every heart matters and no donation is too small! Lets reach the unreached together. Thank you in advance for your donation. your donation proves that Love always wins!
"Without love, our earth is a tomb."
- unknown
Mission Statement:
Loving hearts back to life in unreached people groups of Southeast Asia
Basic Information
There is no information at this time
Areas of interest