Pastor Bernie & Lorraine Felix
I Pledge My Support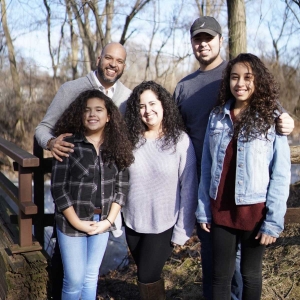 Description:
With a passion for sound biblical teaching and dynamic biblical counseling, Bernie is now dedicating his life to building the Church through training Believers in the core values and activities of the regional House of Prayer.
Mission Statement:
Pastor Bernie serves full-time on staff as a Pastor and Intercessory Missionary at the International House of Prayer - Eastern Gate. In addition to his pastoral duties of preaching, teaching & counseling marriages and families, he serves as the Internship Director for the IHOP:EG Missions Base. In this capacity, he oversees the development and implementation of Intensives & Internship programs available here at the Eastern Gate that are offered to the local churches in the region. These concentrated and varied discipleship programs have also served as on-ramps for both full-time and part-time staff opportunities here at the Missions Base. From enrollment to graduation, and in partnership with local churches from all over the region, Pastor Bernie seeks to call forth, train, and mobilize worshipping intercessors who operate in the forerunner spirit as end-time messengers of His soon return.
Formerly a Senior Scientist in Cancer Research coming out of the pharmaceutical industry with a Master's of Science degree in Immunology, Pastor Bernie responded to God's call as a Shepherd in a decisive transition from the laboratory to the pulpit in 2008. Prior to his arrival at IHOP Eastern Gate in 2018, he was engaged in graduate Seminary studies in Pastoral Counseling from both Regent University and Liberty Theological Seminary while serving as the Lead Pastor of a vibrant young-adult congregation in the city of Elizabeth, NJ for over 10 years.
When Bernie is not serving at the House of Prayer, he can be found joyfully engaging in his greatest passion and first ministry, his family! Married since 2003 to worship leader Lorraine Felix, a homeschooling mom, dynamic women's speaker, and recording artist, together they are raising three beautiful and musically-talented children: Giovani, Sariah and Isabella. In his downtime, he enjoys spending extended quiet moments in nature and reading books related to apologetics and biblical counseling. He loves modern gadgets and especially all things Apple technology. In recent years he has developed a growing appreciation for personal health and fitness including a life-changing decision to strictly eat a plant-based diet (veganism) and to pursue regular physical fitness.