Team Simmons
Raised so Far: $350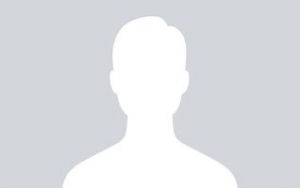 Description:
We would be honored, blessed, and astounded if God laid it on your heart to join our team of monthly financial partners! As part of our team, you are so special to us because we become the hands and feet for a vision that you believe in! Because we are fully faith-based missionaries, we could not do what we do if God didn't make it possible through His people. Thank you for considering being part of how He is using us to do His work through His ministry, CBM!
Mission Statement:
We were called to Camp Gilead in 2010 because we believed God was telling us to ensure that the legacy of Ms. Edith, one of CBM's matriarchs, was carried on. Knowing that we believed so strongly in the ministry of CBM at Camp Gilead, we gave it all up (Lincoln's successful consignment stores, Jamie's amazing career with great benefits at a Christian university) to row across the lake in pursuit of God's will for our lives. A few years went by, and we began to once again feel the pull to continue a legacy. This time, it was that of Camp Gilead's parent organization, CBM (Children's Bible Ministries). God began impressing national goals and visions upon our hearts, and we followed His leading, full of godly fear, to apply for the position of National Directors. Fast forward to September of 2013, after having completed a series of multiple interviews with the National Board, each of CBM's 11 Area Directors, and CBM's Cabinet as a whole, and we were announced as the new National Directors! It has been a whirlwind since! God has given us the vision to enlarge CBM's territory. We strongly believe in the foundation upon which this ministry was founded, which is to reach all people, with a particular focus on children, with the life- and eternity-changing gospel of Jesus Christ! Within the first year, the Lord has seen fit to allow us the upcoming purchase of CBM's 13th area, a camp in eastern TN, and the implementing of a National Internship Program and a National Volunteer Program. We are overjoyed at the possibility of Him opening additional areas in which CBM will minister, in Ohio and Kansas. Ultimately, we pray, and ask that you pray with us, that the vision of the Almighty God, Maker of heaven and earth, would infiltrate our every thought, attitude, and action, and be what drives us as we seek to serve and please Him in our service with Children's Bible Ministries.
Team Simmons
Giving Powered By:
Helping People, Help People.