River of Hope Ministries
I Pledge My Support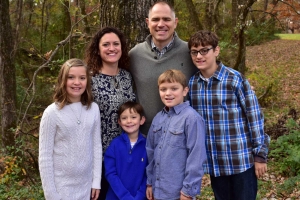 Description:
River of Hope Ministries exists to provide resources and services that equip and empower pastors, missionaries and other Christian workers to live in God's abundance and grace and to help others do the same through their ministry. We provide ministry coaching, fundraising training and individual and family counseling for free.
Mission Statement:
River of Hope's mission is to help Christian leaders thrive.
We exist to equip, heal and support Christian workers to be all that God created them to be through coaching, counseling and fundraising training for individuals and families.
Basic Information
| | |
| --- | --- |
| Phone: | 8125898510 |
| Email: | [email protected] |
| Address: | 8335 Kuebler Road |
| Postal: | 47720 |
| Website: | riverofhope.net |
| Country: | United States |
| Region: | Indiana |
| City: | Evansville |
Areas of interest
| | |
| --- | --- |
| Evansville, Indiana, United States | Map It |