Refuge Christian Ministries International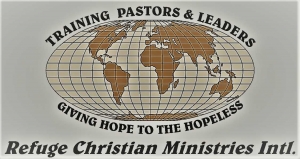 Description:
We are a 501c3 non-profit missions ministry. We provide resources to missionaries on the field, we lead teams to various locations in Central America, we provide training to pastors and leaders, and we bring the hope and love of Jesus to the hopeless.
For more information about us, go to www.refugecmi.org
Mission Statement:
Our mission is to Train Pastors and Leaders and Bring Hope to the Hopeless. We do this in three ways: Encourage - Equip - Engage!