Christian Spanish Academy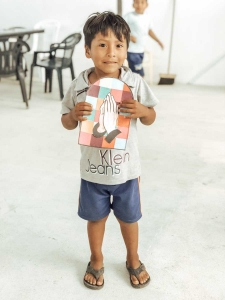 Description:
We are eager to begin Spanish language school in Antigua, Guatemala. This school has a program built specifically for missionaries. We will embark on our first full immersion journey to be able to learn the the Spanish Language to ensure our transition into a new country as smoothly as possible with the assurance of communication with the precious souls of Ecuador. We will live with a host family and attend intensive classes daily to gain the best knowledge of the Spanish language within a short period of time.
Mission Statement:
Our goal and prayer is to be able to learn and retain the Spanish language as quickly as possible where we can grow and share the gospel with those of a different language that have never heard the gospel shared before. Our ultimate goal is that no boundaries will stand in the way between language and His perfect truths.
Basic Information
| | |
| --- | --- |
| Address: | 2355 Lonnie Smith Rd. |
| Postal: | 37190 |
| Country: | United States |
| Region: | Tennessee |
| City: | Woodbury |
Areas of interest
| | |
| --- | --- |
| Woodbury, Tennessee, United States | Map It |