Yearly Living Expenses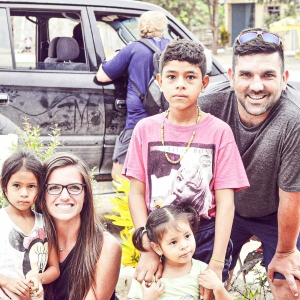 Description:
We will be entering the commitment with Helping Hands Across Ecuador for the journey that God has called us into. HHAE is an organization that God has built and been working miracles in for over 10 years now and we are beyond excited to be joining this team. We are confident that God will use us in our positions at HHAE as well as provide us with opportunities to continue to bring about new life in Jesus throughout the villages and beyond. The funds we will be raising are down to the penny of what is estimated to be able to efficiently live each month and to be the best stewards of the money and opportunities that God has blessed us with. This is an area that we truly have prayed over for a long time now. We are faithful that God will provide the very needs through people, churches, and organizations that want to join us and this mission in the works of God and of the Great Commission that He has called us into. We are grateful for you making this possible through prayer and giving.
Mission Statement:
Where God leads and calls, God provides ways and provisions. Where He has called us out of our comfort so boldly, we are trusting in His mighty ways to lead in the pathways that only He can. To open opportunities that only He can. To open doors that have been permanently shut. And to be the waymaker that only He can be.
Basic Information
| | |
| --- | --- |
| Address: | 2355 Lonnie Smith Rd |
| Postal: | 37190 |
| Country: | United States |
| Region: | Tennessee |
| City: | Woodbury |
Areas of interest
| | |
| --- | --- |
| Woodbury, Tennessee, United States | Map It |