Kingdom Way Men Cohorts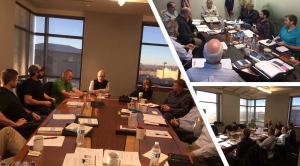 Description:
Men of faith in the marketplace know that a life of freedom, purpose, and joy is available to them. But for most, the clutch is slipping somewhere between the theory and the reality. They're stuck with a vague sense of smoldering discontent. This community experience provides a dynamic blend of teaching, coaching, retreat, and camaraderie to help Colorado men in the marketplace to break out of this pattern and start living with clarity and courage in their work, faith, relationships, finances, and health.
Mission Statement:
"Helping men in the marketplace to thrive in live, business and ministry"