CBM of Honduras The Filling Station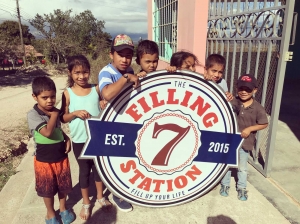 Description:
CBM of Honduras The Filling Station is located in La Paz, Honduras and was established in 2015. It is a community center based in the small village of El Filtro. Through the center we are able to minister to the people in many different ways. We offer a variety of programs that draw the people in and then we are able to share the love of Jesus with them. Some of the programs we offer are; meals are for young children and their families. Youth group for the teens in our area. Christian movie nights for families and the trade school for women. In 2019 we officially became a part of Children's Bible Ministries. In the future we plan to begin regular Bible classes in the schools as well as starting a summer camp for kids.
Mission Statement:
To see lives changed and Christian leaders born. To see spiritual, emotional, physical and financial growth for communities in need. Our vision and hope is to see communities that thrive because they have a love for and understanding of our Great God.
Basic Information
| | |
| --- | --- |
| Country: | Honduras |
| Region: | La Paz |
| City: | La Paz |
Location
| | |
| --- | --- |
| La Paz, La Paz, Honduras | Map It |