Andrea Woodworth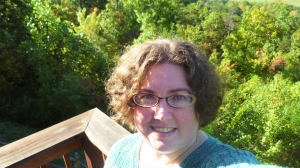 Description:
Seeking partners in ministry as God lead me to join Children's Bible Ministries as the Bookkeeper at the National Headquarters in Townsend, TN. I'd love to have the privilege of having you join my team financially, either with monthly donations or a one-time gift, as the Lord leads you!
Mission Statement:
2 Thessalonians 1:11-12 (NLT) So we keep on praying for you, asking our God to enable you to live a life worthy of his call. May he give you the power to accomplish all the good things your faith prompts you to do. Then the name of our Lord Jesus will be honored because of the way you live, and you will be honored along with him. This is all made possible because of the grace of our God and Lord, Jesus Christ.
Andrea Woodworth
Giving Powered By:
Helping People, Help People.