Kako Retreat Center Inc.
I Pledge My Support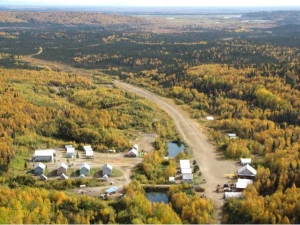 Description:
Bible Camp, Retreats and Outreach Center
Mission Statement:
Our vision is that Kako be a safe place set aside to provide Christ-centered retreats, seminars, and special events, with intent to encourage & help people living in the remote villages of Alaska. Kako reaches out to the youth through six weeks of Bible camp each summer for ages 8 to 18. Another means of encouragement is counseling, itinerant visitation from kako staff, and occasionally having kids clubs teams hold VBS events in nearby villages.
Basic Information
| | |
| --- | --- |
| Phone: | 1-907-584-5200 |
| Email: | [email protected] |
| Address: | Po Box 29 |
| Postal: | 99657 |
| Website: | www.kakoretreatcenter.org |
| Country: | United States |
| Region: | Alaska |
| City: | Russian Mission |
Areas of interest
| | |
| --- | --- |
| Russian Mission, Alaska, United States | Map It |