Baptist World Mission - 000001-001
I Pledge My Support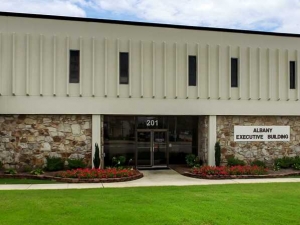 Project

IRS Certified
Bronx, New York, United States
Currently our New York City church plant is homeless! We lost our meeting space in the public school in March when the coronvirus shut down our city, and it is unlikely that we will ever get it back. As a result, our need for a better rental space became a priority. For two months, our property sear...


Goal:
$21,000
Project

IRS Certified
Baptist World Mission missionaries Tiko and Lena Agamalian are working in eastern Poland to provide humanitarian aid throughout Ukraine. They are coordinating and assisting in distribution to a network of churches across Ukraine. Pastors from the Ukrainian Fellowship of Baptist Churches are publishi...
Project

IRS Certified
These past four years in France, Brother Andrey Ternavskyi (41 years old from Ukraine) has been working with me. He has constantly moved forward and is now beginning his ministry as my full-time national coworker, training to become a church planter in France.  I am counting on Andrey's help both a...
Project

IRS Certified
Torre Alta, Puerto Plata, Dominican Republic
The Dominican Republic Team is made of five families sent out from Heritage Hills Baptist Church in Winston-Salem, NC, working to plant churches in the city of Puerto Plata, Dominican Republic. For the past three years, the church in which the team is working has been meeting in a small, rented buil...


Goal:
$250,000
Project

IRS Certified
Uruguay
(View our project video here:   https://youtu.be/AWQtvzAOzzk )   Five years ago we bought a beautiful property here in Colonia to be used as a church and seminary building. Your generous donations along with the sacrificial giving of our own people made this acquisition possible. Though the pande...


Goal:
$120,000
Project

IRS Certified
Pounding opportunity comes from the Light Force camp in Lezhe, Albania! Because of our obligations we are not able to fulfill the desire to run the camp. We thank you for your prayers. However, we have another wonderful privilege to host an Albanian summer youth camp. This year, our guest speaker is...
Project

IRS Certified
Baptist World Mission missionary Rebekah Fruin is working near Warsaw, Poland, to help coordinate efforts to supply Ukraine with humanitarian aid. She is working in conjunction with a contact on the ground in Ukraine, who is then disbursing the food, medical supplies, and other necessities to church...
Project

IRS Certified
Puerto Maldonado, Madre de Dios, Peru
The Fitgerald family is raising funds in the amount of $300,000 for the purchase of land and the building of a building for their church-plant ministry in Madre de Dios, Peru.
Project

IRS Certified
Capetown, Western Cape, South Africa
The Calvary Bible Baptist Church has faced increasing difficulty in recent years from renting a community hall for church services. The church family has prayed for and saved for a building for many years. We have visited numerous properties for sale, but we have never found something adequate withi...


Goal:
$70,000
Project

IRS Certified
Nueva Helvecia, Colonia, Uruguay
Thank you for considering giving towards the purchase of a property for the church in Nueva Helvecia, Colonia, Uruguay under the leadership of veteran BWM missionary Archie Perez. This is a growing church that meets in a house and they are literally packed! They pay a high price for the ever-increas...


Goal:
$35,000
Project

IRS Certified
We have agreed a price of E375,000 for our church building.  We already have E140,000 saved.  I am looking to raise $375,000 in the next 365 days to most of the purchase price.  Gospel Baptist Church will cover the exchange rate difference, all the legal costs and government fees, and we will use...
Project

IRS Certified
During the past few years, we have been privileged to be able to participate in a variety of ministries related to MK care around the world. These ministries have included MK camps in Thailand, Peru and America. I will be speaking at an MK camp in Cambodia this summer and also another MK camp in Per...


Goal:
$10,000
Project

IRS Certified
Decatur, Alabama, United States
Not Sure Which Missionary to Give To? How about giving to the Missionary Aid Fund (also known as the As-Needed fund? When donors give to this broad need, we combine all gifts received and then begin looking for missionaries who have special needs. Maybe they had medical out-of-pocket costs and do no...
Project

IRS Certified
Lighthouse Baptist Church (LBC) meets in downtown Thika, Kenya. When the church was started in 2010 (with no money of course), we were blessed when a friend let the new church meet in a room for no charge. It wasn't the best room or location but the price was right. By the end of that year God opene...


Goal:
$107,000
Project

IRS Certified
Baptist World Mission provides money from this fund directly to our own missionaries.  Those missionaries then purchase food and helpful goods to distribute to the needy Ukrainians.  The Gospel is always presented in written format and/or person-to-person witnessing.