Stepping Up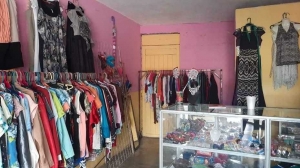 Description:
Stepping up has the purpose of helping people step up from the depth of their distress to the beauty of positive, healthy, happy living. We help those who are steeped in poverty, those caught in the strangle hold of prostitution and those who have never had the chance to know the joy of hope in Jesus Christ. We have projects in several countries and we long to help anyone in need of a hand up, to step out of their circumstances into new light and life.

Most of our women are caught up in prostitution. Often these women are selling their bodies as the only means of providing a meager life for themselves and their child.  They may have started inthis life as early as 10 or 12-years-old on the streets of the city. They suffer the consequences of the lifestyle with horrible treatment at the hands of these men. God did not mean for anyone to live this way.
We give them an opportunity to step out of that life and into one of dignity. We get them a new place to live, education, a new job and new hope. Thank you for being willing to toufch these lives with us today. 

May God's blessings rest on you.
Basic Information
| | |
| --- | --- |
| Phone: | 6067032170 |
| Email: | [email protected] |
| Website: | steppingup4Him.org |
| Country: | United States |