GLOBAL HUMANITARIAN AID & SOCAIL DEVELOPMENT , INC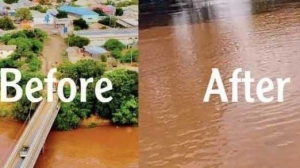 Description:
Our Mission:

At Global Humanitarian Aid & Social Development Inc, our mission is to
provide sustainable assistance and support to individuals and communities
in need across the globe. We strive to foster positive change by
implementing effective programs and initiatives that address critical social,
economic, and environmental challenges.
Our Vision:
We envision a world where all individuals have equal access to basic needs,
opportunities, and resources. By promoting social justice and sustainable
development, our aim is to empower vulnerable populations and improve
their quality of life. We visualize a global community where compassion,
collaboration, and innovation are at the forefront of humanitarian efforts.
Guided by these principles, we work tirelessly to create positive and lasting
impact in areas such as education, healthcare, livelihood development, and
environmental conservation. Our commitment to transparency, accountability,
and integrity ensures that resources are utilized effectively and efficiently to
maximize our impact.
By engaging with local partners, governments, and communities, we aim to
build resilient systems that can withstand and recover from crises. We
believe in the power of collective action and collaboration to create
sustainable solutions and tackle complex global challenges.
Together, let us make a difference and create a world where every individual
can thrive, regardless of their circumstances. Join us on this journey of
compassion and social development.
Our Core Values:
1. Compassion: We believe in showing genuine empathy and concern for the
well-being of others. Our actions are guided by a deep sense of compassion
and a desire to alleviate suffering and promote dignity and equality.
2. Integrity: We adhere to the highest standards of integrity in all our
operations and interactions. We are committed to being honest, transparent,
and accountable in the use of resources and the implementation of our
programs.
3. Collaboration: We recognize that our mission can only be achieved
through collaboration. We actively seek partnerships and alliances with like-
minded individuals, organizations, and communities to maximize our impact
and create sustainable change.
4. Innovation: We embrace innovation and creativity in finding solutions to
complex humanitarian challenges. We continually strive to adapt and
improve our approaches, incorporating new knowledge, technologies, and
methodologies to achieve greater effectiveness.
5. Respect: We treat all individuals with respect, valuing their dignity, rights,
and diverse cultural backgrounds. We foster an inclusive and welcoming
environment that celebrates diversity and promotes equality.
6. Empowerment: We believe in empowering individuals and communities to
be agents of change in their own lives. We work towards providing them with
the necessary skills, knowledge, and resources to become self-reliant and
capable of creating sustainable development.
These core values form the foundation of our organization, guiding our
decisions, actions, and interactions as we work towards our mission and vision. 
Basic Information
| | |
| --- | --- |
| Phone: | 3802129129 |
| Email: | [email protected] |
| Address: | 2572 Cleveland Avenue, Columbus, OH, USA |
| Postal: | 43026 |
| Website: | www.ghasd.org |
| Country: | United States |
| Region: | Ohio |
| City: | columbus |
Location
| | |
| --- | --- |
| Columbus, Ohio, United States | Map It |