Diesel Fuel for the camp's infrastructure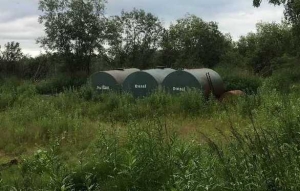 Description:
Kako wants to stay open year round to offer Christian events for the people of Alaska's YK Delta. Diesel fuel is needed to run the generator, heat the Lodge building and run the heavy equipment for plowing snow etc. The only way to get diesel fuel into Kako is on the river barge once each year. Imagine your year's rent being due in one month! That is what its like living in western Alaska. We need an extra boost each summer to pay these bills in the fall.
Mission Statement:
Not only is Kako 400 miles west of the road system, it is 10 miles from the nearest town, with no connecting roads or power lines. This fact creates a meaningful place to have kids camp and to visit for retreats, but it also creates a lot of infrastructure needs; with fuel supply being one of the most important.
Thank you for considering making a donation towards this need. Join us in support of one area the Lord is working here in the Y-K Delta.
Basic Information
| | |
| --- | --- |
| Address: | PO Box 29 |
| Postal: | 99657 |
| Country: | United States |
| Region: | Alaska |
| City: | Russian Mission |
Areas of interest
| | |
| --- | --- |
| Russian Mission, Alaska, United States | Map It |