Gary and Javonda Barnes--Thailand
I Pledge My Support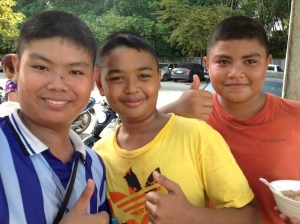 Description:
Partnering with kids clubs/camps, House of Grace HIV/AIDS Orphanage, Blessing House Orphanage and rescued teen outreach/training centers in Nepal and Thailand to provide personal resources and community youth outreach centers for abandoned and rescued kids. Javonda teaching English as second language to rescued teens. Gary teaching/mentoring cross-cultural workers, rescued teens, and serving Thai churches in Bangkok and Phuket.
Mission Statement:
Our mission is to be hope, help, and healing to forgotten and abandoned teens in Bangkok and Phuket. Serving as the Thai Church directs us in the least reached country in SE Asia.
Basic Information
Areas of interest
Gary and Javonda Barnes--Thailand
Giving Powered By:
Helping People, Help People.