United Hearts Haiti Sponsorships
I Pledge My Support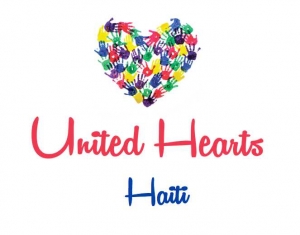 Description:
United Hearts Haiti ministers in the Montrouis, Haiti and assists Haitian run orphanages and struggling families with food, clothing, shelter and education in the Name of Jesus!
United Hearts Haiti is a Mission Support Organization registered as a 501(c)3 non-profit organization (EIN# 85-0831596), Your donation may be tax deductible depending upon your individual tax status. Please consult your tax advisor for specifics.
Mission Statement:
United Hearts Haiti is a Christian based organization. Our mission is to come alongside Haitian run orphanages and Haitian families with love, prayer and encouragement, as well as financial support, to assist them in providing for and improving the lives of the children in their care. Our goal is to assist the orphanages and families to become self sufficient so they will no longer need the assistance of others. Also, it is our aim to educate the children so they can live productive lives in a broken society and improve their country by their positive contributions to the future of Haiti.