Christ Flight Ministries, Inc.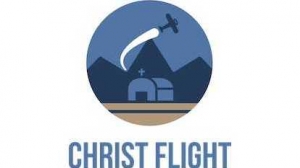 Description:
We disciple the next generation with the Wings of Grace program, which gives teenagers a chance to serve their community 400 hours, learn about Jesus, and professionally train for a pilot's license, for free, over the coarse of 4 years. 
In the Carribean, we share the Gospel with people in remote places using aviation. There are many islands spread across 300 sq miles. We are able to support these places with basic needs & this opens the doors to preach and evangelize. 
Through our ministry in Costa Rica, people living inside the walls of the prisons are learning to have hope and a new life in Jesus. 
Mission Statement:
Our mission is to bring the hope and love of Jesus Christ through opportunities to connect with PEOPLE all over the globe.
Basic Information
| | |
| --- | --- |
| Phone: | 4049328474 |
| Email: | [email protected] |
| Address: | PO Box 336 |
| Postal: | 31521 |
| Website: | http://christflight.org |
| Country: | United States |
| Region: | Georgia |
| City: | Brunswick |