Good News Ministries of Tampa Bay, Inc.
I Pledge My Support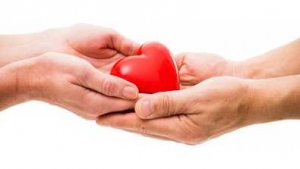 Description:
Good News Ministries of Tampa Bay, Inc., was founded in 1995 to disciple (teach, build faith, grow spiritually) the Catholic faithful to reach (find, evangelize, invite) those who are inactive or barely alive in the Good News.
We do this by using technologies that make the faith accessible to everyone, including people around the world who don't have a parish to go to or parish programs available to nurture their faith. And we founded Catholic Digital Resources in 2007 to extend our resources to parishes that want to enliven the faith formation of adults and teens.
We've been pioneering the use of technology since 1996 to deliver Catholic faith-building services. With the vision to identify how to use it early and often, we have been successfully giving Jesus Christ to people who are not otherwise reached by traditional methods, on a global scale.
Basic Information
| | |
| --- | --- |
| Phone: | 1-863-510-7986 |
| Email: | [email protected] |
| Address: | 11705 Boyette Road, Box 277 |
| Postal: | 33569 |
| Website: | https://gnm.org |
| Country: | United States |
| Region: | Florida |
| City: | Riverview |
Location
| | |
| --- | --- |
| Riverview, Florida, United States | Map It |