Roger Davila
I Pledge My Support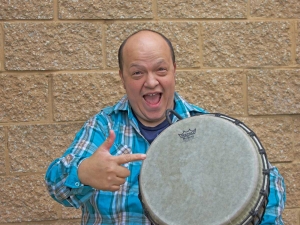 Description:
Intercessory Missionary
Youth Director / Media
Mission Statement:
I serve as a full-time intercessory missionary at the International House of Prayer: Eastern Gate. I am a part of several sets during the week as a prayer leader, floor intercessor, and percussionist. I serve as a graphics designer and other duties within the Media Department at the Eastern Gate. I also serve as the youth director for our Student Forerunner Ministries. I believe there is a lack of prayer in churches and countries, and this is why there is such a great need for a house of prayer. I see the importance of repentance and partnership with the Lord to carry out His will on the earth. I have seen the power of prayer and worship in my own life in terms of breaking bondages, and have a heart to see others come to the same understanding. My vision is to be a servant of Christ, unto the hardest unreached people and leading them to mercy.
Basic Information
| | |
| --- | --- |
| Website: | http://www.rewardsofhissuffering.com/ |