Alex and Andrea Falcao
I Pledge My Support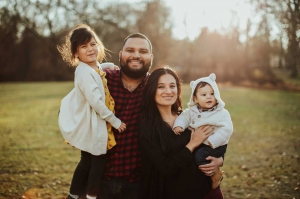 Description:
Missions & Evangelism Director
Missionary
Mission Statement:
THANK YOU FOR PRAYING AND GIVING.
Alex is the director of Eastern Gate's Missions and Evangelism Department, and has previously acted as the director of Encounter God Services and Student Forerunner Ministry. He has been involved in worship and youth ministry for over 10 years and is currently serving Eastern Gate through worship, intercession, teaching and missions. He is also passionate about apostolic doctrine, early church fathers, and Old Testament studies. He is married to his wife Andrea and they have a daughter and son named Aurora and Mateo.
Alex has served as an Intercessory Missionary at Eastern Gate since completing the first internship back in 2011. Throughout the past decade, Alex had several opportunities to minister on the mission field.
The doors have been opened to many countries that are heavily unreached and unengaged. Alex's desire is to declare the goodness and mercy of the Lord to awaken the hearts of churches to send laborers and support those who are sent.