Creation Adventure Family
Raised so Far: $20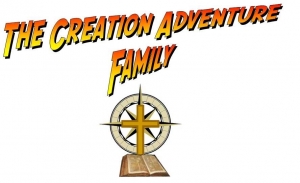 Description:
A fundraiser to make future audio drama productions in the Creation Adventure Family Anthology Series.
In today's world it can be difficult to find a good story, particularly a story which embodies a Christian worldview. That's what Creation Adventure Family is about. With an anthology series, you never quite know what story you will hear next. Mysteries, westerns, epic adventures and real-life biographies.
CREATION: Stories from all over God's creation. From history, science and literature you'll find our stories are a real example of edu-tainment. An educational audio drama, that never sacrifices a good story.
ADVENTURE: Our stories have plenty of adventure. With sound effects from some of Hollywood's biggest studios and stirring scores, you'll always find a thrilling story.
FAMILY: Our stories are made for all members of the family. They have proven popular with all age groups.With Creation Adventure Family, you'll find there's a little something for everyone.
Click our videos to hear excerpts from our past programs: The mysteries of Detective Rick Wraith and the old west adventures of The Wayfaring Strangers.
Mission Statement:
To inspire people in their walk with God, with meaningful, exciting and educational stories. With a decade of experience in audio drama