Emily Ossoff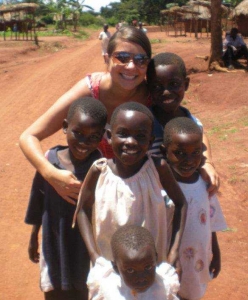 Description:
Mission Statement:
Beginning in September 2018, I will be taking a long term missionary position at Amani Baby Cottage in Jinja, Uganda. I will be an on site social worker at the home which is for children ages 0-5 years old. Please check out their website to learn more about the ministry! https://www.amanibabycott age.org/ My role will be to assist the Ugandan social workers with case management tasks as well as helping to find the babies permanent homes. Jonathan and I will be in Uganda for at least one year, but will likely stay longer than this. I hope to be able to share the Gospel with families I encounter through work, and those I encounter in daily life. I have always felt God designed me to live and work abroad with children and show Christ's love through service. I am so grateful to finally be able to realistically to do long term mission work. Unfortunately, as a missionary, I do have to raise all of the funds for this trip. I would like to put some details below about these costs and fundraising goals:
One time goal- $10,000- $12,000- Will cover: multiple airline flights for two, school tuition for Jonathan, medications, visas, passport, vaccinations, etc.
Monthly goal- $1,500- Will cover: rent, utilities, groceries, transportation, insurance, phone, etc.
I am asking that you pray about being able to contribute a one time gift as well as monthly recurring gift, which both can be set up through this site. A monthly gift of even $10 will help us reach our needs to live in Uganda.
I will be updating frequently on Facebook and will put the link to my blog up as well. Please pray for us through this journey and transition! Thank you for visiting our page!
Emily and Jonathan
Emily Ossoff
Giving Powered By:
Helping People, Help People.