Dixon Ministries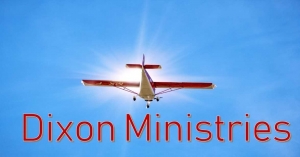 Description:
Joshua and Rachael Dixon are a missionary couple serving in the field of aviation with Harvest Aviation Ministry.
Mission Statement:
With Harvest Aviation, Joshua will be serving as an airplane maintenance tech and will be flying aircraft to Belize and disaster relief areas. Rachael will be assisting in secretarial work in the Harvest office and serving alongside Joshua on mission trips.
Basic Information
| | |
| --- | --- |
| Website: | https://dixonaviation.wordpress.com/blog/ |
Areas of interest
Dixon Ministries
Giving Powered By:
Helping People, Help People.