Imagine Missions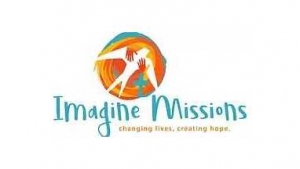 Description:
OUR MISSION
To change lives in Haiti through education and family empowerment. To create hope through the love of Jesus Christ.
OUR VISION
That Despinos, Haiti would become a community where children are empowered through the love of Jesus Christ, accessible education, and supported families.
OUR STORY
Imagine Missions formed in 2011 to support a pre-existing orphanage of about 100 children. Most children in the orphanage were poverty orphans, given up by families who could not afford them.
Upon the formation of Imagine Missions, many changes were made to improve life in the orphanage and beyond. Before, children were not supported in their education past 6th grade (at the small primary school on the grounds). Today, Imagine offers free, high-quality primary and secondary education to 480 students. There was no support for children 'aging out' of the orphanage at 18 - but Imagine worked to support those youth to finish their educations for long-term success. Nutrition was improved, beach trips and summer camps were started, and visitors spent time with the children and worked hard improving the grounds and facilities.
Yet efforts to improve orphanage life were not enough to provide the children with what they need - family connection. When asked about his mama in 2019, one eight-year-old said, "Every day I want to see her!" To protect them from risks of institutional living shown in research and move towards what is best for them, Imagine decided to reunite children with their families in 2019 - 2020.
Imagine Missions strives to facilitate long-term success of these families, so that through social work and educational support, families become self-sustaining and children grow up thriving in the love of family.
Basic Information
| | |
| --- | --- |
| Phone: | 6783165204 |
| Email: | [email protected] |
| Address: | 236 Miller Ave |
| Postal: | 44621 |
| Website: | imaginemissions.org |
| Country: | United States |
| Region: | Ohio |
| City: | Dennison |