Piper Cherokee 6 airplane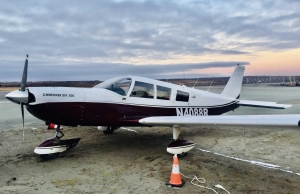 Description:
$45,000 has already been donated, with $40,000 left to go in purchasing this new Kako plane! Will you join the efforts?! Bringing over 400 kids and adults from surrounding villages for Bible-based events each year, Kako is the only Alaskan kids camp removed from the road system having both its own aviation department and operating year round. With no roads in western Alaska, everyone must be flown in. Kako uses its own planes (Kako's 206 and Jonathan's 182) to do so from villages as far as 160 miles away. As we grow and increase our numbers during events and the distances we cover, two planes are just not enough. This 1968 Cherokee-6 300 PA-32 has 7 seats and will greatly increase the camps logistical options.
Mission Statement:
Originally out of California, this rare find is being purchased form a friend in Alaska. It has been worked on and checked out by people we trust. With only 3050 hours on the air-frame and recent upgrades, it is a great deal at $76,000. We are including the cost for its annual inspection and bigger tires needed for flying out of Kako, for a total of $85,000.
More kids will make it to camp on time each week and our guest speakers can get a direct flight to Kako from other parts of the state. With all three planes holding 14 passengers in one trip out, everyone can benefit by us bringing in more retreat attendees in a shorter time frame; especially during the short days of winter.
Thank you so much for partnering with us in this exciting project! We look forward to seeing how the Lord will expand His work in the YK Delta through this ministry in the years ahead.