Easter Lily
I Pledge My Support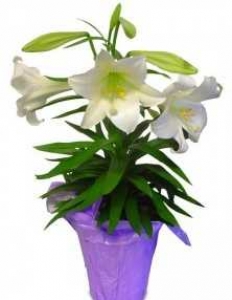 Description:
Purchase an Easter Lily to help decorate the church! Lilies are in 6" pots and have 4-6 flowers. Cost is $15 each. Please note in the Private Message section below if you would like to donate the Lily in honor of or in memory of a person.
Mission Statement:
Easter Lily Youth Fundraiser
Basic Information
There is no information at this time
Areas of interest
Easter Lily
Giving Powered By:
Helping People, Help People.