Steven Macias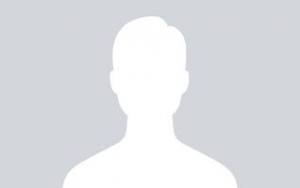 Description:
My name is Steven Macias. I am currently serving as a Catechist (lay-teacher) in the Anglican Church for the churches in the Sacramento Valley.
This fundraising effort is to help defray the costs of a seminary program that is an essential part of my pastoral formation.
I am in a unique position among Seminarians. Thanks to an online program at Trinity School for Ministry, I have the opportunity to serve in the local church and study at seminary at the same time. This means the local church provides the practical, pastoral, and contextual training, while Trinity provides the academic and theological training needed.
Trinity School for Ministry is an Evangelical Seminary in the Anglican tradition where I will be completing a certificate program.
I was accepted into the Certificate of Diaconal Studies program in February 2017 and this Fall I will be taking two courses: Introduction to Systematic Theology and Introduction to Global Mission.
The program consists of five other online courses: History and Theology of the Diaconate, Survey of the Old Testament, Survey of the New Testament, Survey of Church History, and The Anglican Tradition.
The cost of the program is $400 per course plus the cost of books. The comes to just over $3,000 for all of the included courses. A traditional seminary route can cost more than four times this amount, each year in tuition alone!
My sponsoring congregation is Christ the Redeemer Anglican Church in Davis, California under the Very Rev. Victor Schreffler. We are a church in the Diocese of Churches for the Sake of Others in the Anglican Church of North America.
My calling is to serve the Sacramento area as a pastor. This is where I grew up and where my wife Sarah and I are raising our three kids. In addition to my Seminary studies, I assist our dean in developing effective online communication strategies for local churches and for his Rural Church Planting Initiative. I also offer pulpit supply at our local parishes and am currently involved with student ministries at William Jessup University.
Our Sacramento church network, called a "deanery" in the Anglican tradition, is focused on raising up new leaders and planting new Word and Sacrament Churches. Our network includes churches from a number of traditions and serves beyond just "Anglican" churches.
By making a financial contribution, you are joining my support team for ministry. This means that your gifts are investing in the future of our community in planting and supporting churches in the Sacramento area.
Mission Statement:
This fundraising effort is to help defray the costs of a seminary program that is an essential part of my pastoral formation.
Basic Information
There is no information at this time
Areas of interest
Steven Macias
Giving Powered By:
Helping People, Help People.