Rebuild South Sudan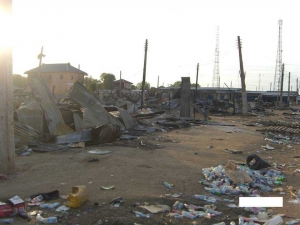 Description:
Recent fighting in South Sudan left many homeless, the pastor's house burned to the ground and the church looted of all equipment.
Mission Statement:
Help rebuild the pastor's house, replace the church's equipment and provide for the needs of the congregation.
Rebuild South Sudan
Giving Powered By:
Helping People, Help People.