Education Support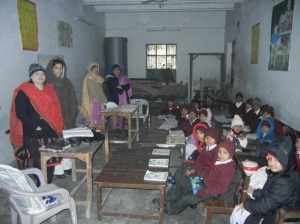 Description:
Tuition assistance, school supplies, facility construction
Mission Statement:
Most children around the world have to pay school fees to attend school. Many parents cannot afford this, so we help subsidize the cost. We also help provide school supplies for classrooms so the students have what they need to advance their learning.
We are currently raising $11,000 to cover day-to-day operations costs and the final construction materials for our school in South Asia.
We also need $2,200 for materials to repair our school & orphan home in Bangladesh. The village has volunteered labor, but we need to supply the materials.
Funds received above the goal amount will be used to meet other needs as determined by GOF.
Basic Information
| | |
| --- | --- |
| Phone: | 681-252-3707 |
| Website: | www.globaloutreachfoundation.org |
Areas of interest
Viewing comments 1 - 20 of 29